Digital Opacity tester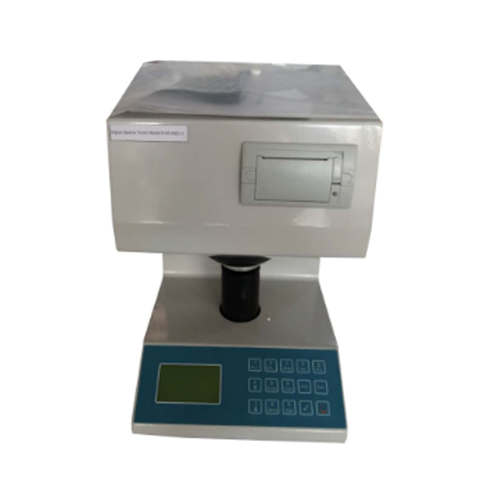 Digital Opacity tester
Product Description
Standard Features
| | |
| --- | --- |
| Zero drift | 0.1 |
| Indication drift | 0.1 |
| Indication error | 0.5 |
| Repeatability error | 0.1 |
| Error of specular reflection | 0.1 |
| Sample size | Testing surface is not less than 30mm, thickness of sample is not exceeding 40mm |
| Power | Single phase, 220V, 50Hz |
| Estimated Weight | 15kg |
Applications
This machine is mainly used to measure the whiteness of paper, paperboard, chemical fiber, textile, plastic, grain, starch, salt, white cement, porcelain clay and talcum powder, etc. It can also be used to measure the opacity and other optical performance of thin material.
Measure the diffuse blue reflectance factor (R457), which is also called blue brightness or ISO brightness.
Analyze whether the sample material contains fluorescence brightener, and measure the fluorescence brightness produced from fluorescence emission. I.e. brightness degree.
Measure the brightness stimulus value Y10 of sample, i.e. diffuse green reflectance factor Ry.
Measure the transparency, opacity, optical-absorption coefficient and light-scattering coefficient of samples.