Drawer and door durability tester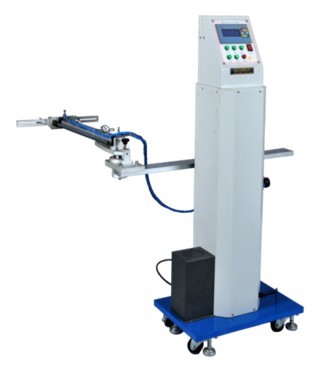 Drawer and door durability tester
Product Description
Drawer And Door Durability Tester(Hd-7749)

The Usage:

The Drawer And Door Durability Test Machine Is Used In Testing Drawer Slide,Slide Rail. Our Company Developed A Drawer/Door Push-Pull Test Machine,It Can Accordance With Domestic And International Customers A Variety Of Quality Requirements.

The Main Parameters:

Drawer Height:150m-800mm(Adjustable)
Capacity:1~1000n
Test Speed:0.8m/S
Travel Error:2.5mm
Test Travel:0~800mm
Controller:Plc Control,Lcd Display Interface
6 Digits Pre-Set Counter For Test Cycle Setting
Power:1,Ac 220v,50hz
Compressed Air Requirement:6 Bar
Trade Information
1 Week

Each set protected with resin fiber and PP film, then put into Strong wooden case with operation manual and video inside.