Dynamic foam fatigue tester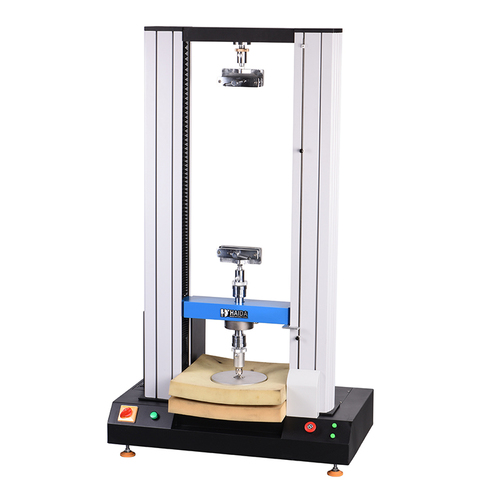 Dynamic foam fatigue tester
Product Description
THE USAGE:
The machine according to GB ISO 3385.1989 standard design and manufacturing. Foam compression fatigue testing machine is mainly used for cellular polymeric materials reciprocating compression test, measuring residual deformation rate. It can understand the dynamic fatigue properties of the material. China's automobile industry to meet the standards QCT56-93 "car seat cushioning material performance test method." Japan's auto industry also meet criteria JASOB408-84 and other foreign standards.
THE MAIN PARAMETERS:
Capacity:100kg
Lower platen: Empty diameter 6mm, pitch 20mm5 head: diameter 250 mm 1 mm, the lower edge of the radius of 25 mm 1 mm, to provide 750 N 20 N pressure of 6
Test speed:(70 5) times / min (adjustable) 7
Sample size: parallelepiped, length and width: 380 mm 20 mm
Thickness: 50 mm 2 mm.8. six counters record the number of tests.
Design standards:. ISO 3385
Trade Information
1 Week

Each set protected with resin fiber and PP film, then put into Strong wooden case with operation manual and video inside.