Foam pounding fatigue tester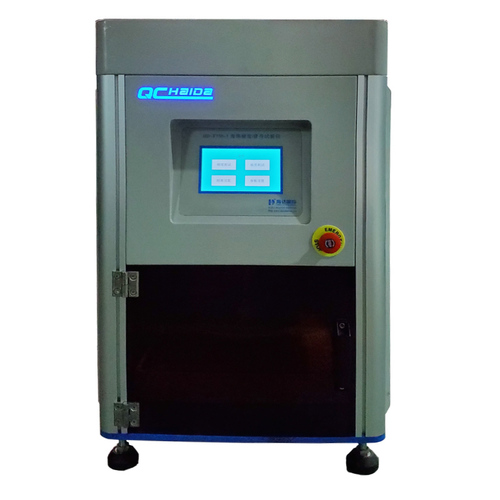 Foam pounding fatigue tester
Product Description
Foam Pounding Fatigue Tester(Hd-F750)

The Usage:

This Foam Pounding Fatigue Tester Is Used To Test Foam Fatigue By Repeating Indentation Of A Test Piece By An Indentor Smaller In Area Than The Test Piece,The Maximum Load Reached During Each Cycle Being Kept Within Specified Limits.

Features:

The Design Of The Sensor Can Compensate For The Change Of The Hardness Of The Sponge,So That The Impact Force Is Constant In The Setting Range.
Test Cycle Can Be Set(6 Bit Pre-design Number Device).
Platform Lift Structure:Servo Motor Driven Double Ball Screw,Accuracy Of 0.01mm.
The Main Parameters:
Load Sensor Under The Plane Plate,The Test Force 750n.
Plane Plate:Holes Diameter 6mm,Space 20mm.
Load Sensor:200kg,Accuracy 0.3% F.S.
Indentor:Having An Overall Diameter Of 250mm 1mm Withy A 25mm 1mm Radius At Its Lower Edge.
Test Cycle:0~999,999(Adjustable)
Standards:Iso 3385,Astm D3574.
Trade Information
1 Week

Each set protected with resin fiber and PP film, then put into Strong wooden case with operation manual and video inside.