Incline Impact Tester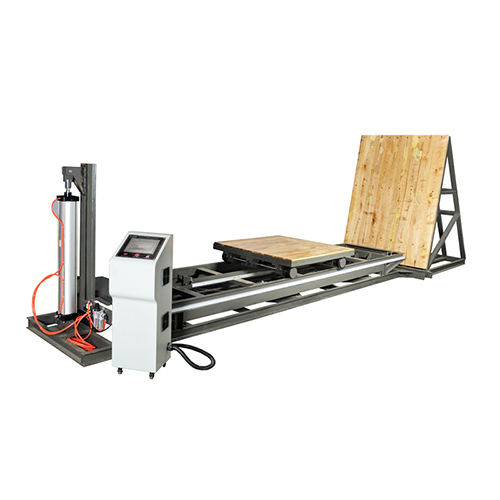 Incline Impact Tester
Product Description
Incline impact tester
is simulated the impact strength of packaging in the real circumstance of transport. Slope impact test machine is apply to the pile up of goods, slide of electromechanical, loading of the engine, transportation of product. This product is also can supply as the test machine to scientific research institution, college, packaging technique test centre, packaging material manufacture and foreign trade or transport department.
Functions
Flexible location motor-driven pulley. It is easy to fix and achieve the velocity change.
The height of slope is relatively low so that is benefit of fix the specimen; strong impact resistance board, guarantee the fastness of the structure.
The pulley can be adjusted to horizontal in order to fix the specimen for customer. The angular adjustment can be driven by cylinder which is flexible and convenience.
In order to keep the test staff completely safe the tester support remote control operating.The customer only need to fix the machine on the ground when stalling, no other complicated operation convenient for test.
Power: The battery main switch
Stop: Stop test
Start: Press this button to start the test (it will be automatic stop when get the test times)
up & down: Press UP or DOWN to adjust the rolling carriage up and down, the max. angle of rolling carriage with base is 13
Counter: Setting the test times
Speed display: To display the velocity during test (m/s), and will automatic reset for another test
Time display: To display time during test(s)
Speeder: set the different frequency to change the impact velocity.
Trade Information
30 Days

Each set protected with resin fiber and PP film, then put into Strong wooden case with operation manual and video inside.
Asia, Australia, Central America, North America, South America, Eastern Europe, Western Europe, Middle East, Africa

All India