Knives Strength Test Machine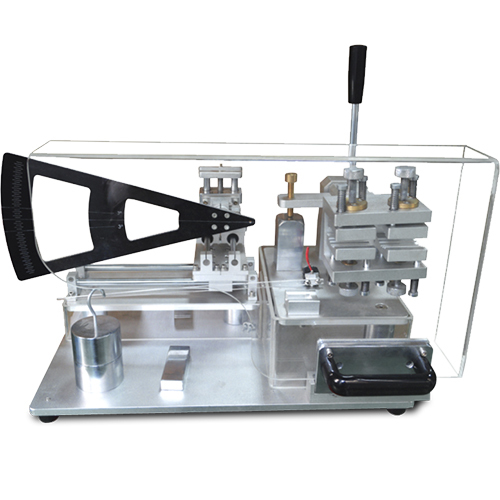 Knives Strength Test Machine
Product Description
Knives Strength Test Machine(HD-M003)Product Description:
This Knives Test Tool is widely used in knife or carving fork, Clamped at the handle and loaded at the dlade or prong tip , is raised until the load is just lifted.The angle of permanent deformation after release of the load is measured.
The Main Technical Parameter:
The equipments consists 2 clamps, one permanent clamp for the handle and the other removable clamp for the tip of specimen.
Hand lever of the apparatus is removable and easy to attach on the apparatus.
2 set of load included, one is 20N and the other one is 10N(20N+10N=30N).
The equipment is made of aluminium profile and stainless steel.
Acrylic protective cover provided for safety operation.
Trade Information
15 Days

Each set protected with resin fiber and PP film, then put into Strong wooden case with operation manual and video inside.