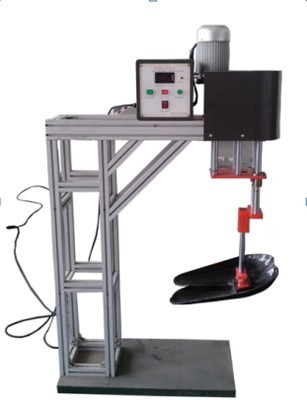 Sofa Durability Tester(QB 1952.1)
Product Description
Sofa Durability Tester(Qb 1952.1)The Usage:
The Sofa Durability Tester Is Mainly Used to Test Durability of Seat,back and Arm Rest. Using Certain Shape and Modules,with Specific Form,frequency,respectively,repeating Load Seating to Test Backrest and Armrest. This Test Method Is to Simulate the Daily Use Condition,to Inspection Sofa Durability Under ;long-term Repeatability Load Capacity.
Features:
Can Test Seat Separately,test Back and Arm Rest Separately or Continuous.
Back Pushing Force Test With 2 Set of Cylinder,each Has a Push Force Cell,the Force Can Be Set.
Armrest Test With 2 Set of Cylinder,each Has a Push Force Load Cell,the Force Can Be Set.
Using Japanese "mitsubishi" Plc, Taiwan "wei Lun Taiwan" as the Main Color Touch Screen Man-machine Control Interface,different Test Conditions and Abnormal Setting of Parameters Is Simple and Convenient.
The Main Technical Parameters:
Pressure Sensor Precision: ±0.3%fs,capacity 200kg.
Require Air Compression,pressure Above 6kg.
Power 220v,single Phase,800w.
Accessories: Pressure Depression Measuring Head One Set,200kg Load Cell One Piece,measuring Device One Piece.
Trade Information
1 Week

Each set protected with resin fiber and PP film, then put into Strong wooden case with operation manual and video inside.