Sofa Iron Frame Fatigue Tester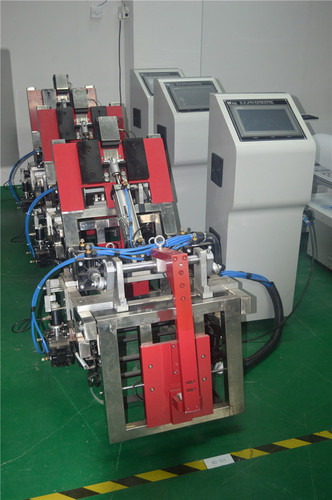 Sofa Iron Frame Fatigue Tester
Product Description
Sofa Iron Frame Fatigue TesterProduct description:
Stainless steel with a group of joint be installed and fixed on the iron frame, stainless frame has pneumatics device, simulate different situation actions.
Function
Rotation actuator working, turn on the leg mechanism
Cylinder pushback, depress backrest while leg risen
Cylinder return, pull the backrest back to initial position.
Leg cylinder action, simulate leg movement to make leg return to initial position.
Repeat to test iron frame durability.
Main technical parameters:
Load mass
Abroad 113.5kg250lb
Seat 67%~70%(76.5kg)
Backrest20%~25% (25kg),10%~12% (12kg)
Domestic 70kg154lb
Seat 67%~70% (47kg)
Backrest 20%~25% (15.5kg)
Leg 10%~12% (7.5kg)
Trade Information
1 Week

Each set protected with resin fiber and PP film, then put into Strong wooden case with operation manual and video inside.