tensile strength tester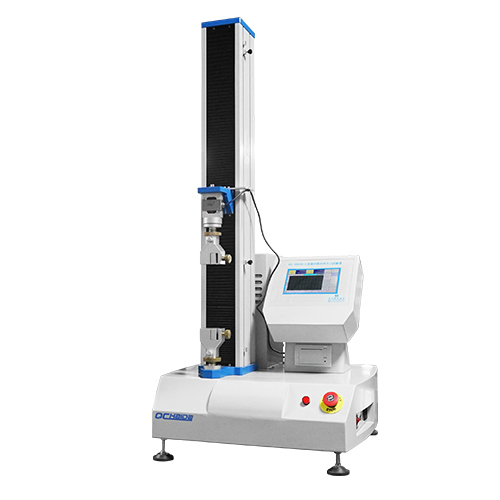 tensile strength tester
Product Description
Haida equipment's Universal testing machines0.1~500mm/min(Adjustable by PC) in 1200mm Stoke (Including fixture) testing.The equipment uses the humanized industrial design, the light weigh, easy to move, can put on the table
This universal Tensile Testing Machinepaper, tape, film,steel,leather,fabric,textile and other kind of materials.the maximum value can be customized: 20KN,50KN,150KN,5T,1000T...ETC
This Universal Tensile Testing Machine uses the motor to drive screw to move fixtures. Fix sample between upper and lower fixture and pull sample by the upper fixture upward with specified speed. The load cell connecting with upper fixture will sense the force and then convert it into voltage sign to the display screen. Force value will be displayed automatically on the screen.
Applications test
Load under defined deformation: Test load under defined deformation of tested sample
Software can issue report with results for max. force, elongation, tensile strength, peel strength, tear strength, compression strength, etc.
This universal test machine can do different test as per customer requirement such as elongation strength test, tensile test ,peel test, tear test, compression test, bend test with different clamps.
Applications Standard(including but not limited to...
ASTM,JIS,CE, ISO,EN,BS EN,SAE,FTM...etc.
Software
The TM2101 software is designed purposely for computer controlled electronic universal testing machine, used for tension, compress, bend, shear, tearing and peel test. With the personal computer and interface plate, it could collect, save, process and print test result. Further it can calculate multiple parameters, i.e. maximum force, yield strength, average peel force maximum deformation, yielding point and elastic modulus; this universal testing machine system is featured in curve process, multi-sensor support, image interface, flexible data process and powerful system function.