Universal Testing Machine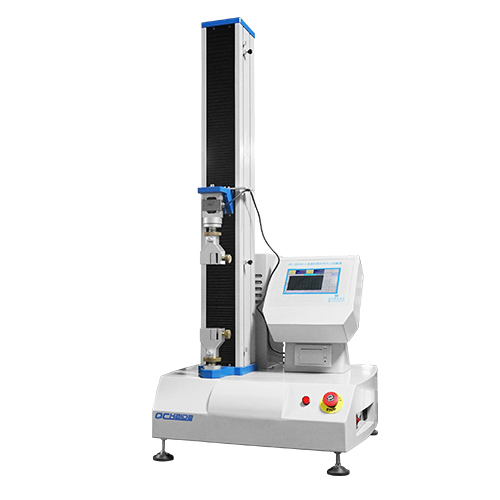 Universal Testing Machine
Price And Quantity
Product Specifications
Single Column

50 Hertz (HZ)
520*515*1250mm Millimeter (mm)
Product Description
Universal test machine is equipped with a single column 900mm vertical test space ,the test space is tested at 0.1~500mm/min (adjustable) test speed to reduce test time for the test materials which the test standard requested

this type universal test machine actually can efficiently assist in the inspection of QC, material research, standard validation, quality of related product inspection.The equipment uses the humanized industrial design, the light weigh, easy to move, can put on the table
Including but not limited to ASTM,JIS,CE, ISO,EN,BS EN,SAE,FTM...etc.

Application Industry

Paper,tape,fiber,film,plastic,rubber,leather,wire,cable,steel...etc

Application Test

Tested sample: plastic films, laminated materials, adhesive tapes, adhesive bandage (plaster), release paper, plastic films, leather, rubber & plastic, paper, fiber, wire, cable, steel etc.
Different test with different grips: tensile, peel, tear, heat seal, adhesive, compression, bend and open force...etc.
Deformation under defined load: Test deformation under defined load of tested sample
Load under defined deformation: Test load under defined deformation of tested sample
Software can issue word/excel report with results for max. force, elongation, tensile strength, peel strength, tear strength, compression strength, etc.
Item

Description

Frame capacity

200kg(can be optional)

Load cell brand

Germany brand load cell for high accuracy
200kg (5,10,50,100kg are optional)

Load accuracy

0.5% F.S

Control system

LCD with build-in printer /PC with windows 7 system

Motor

Panasonic servo motor w/AC variable speed drive system, high-precision mechanical ball screw rod

Force reading

kgf, Ibf, N, KN, T etc

Vertical test space

900mm including fixture

Test speed

0.1~500mm/min (adjustable)

Software

TM 2101

Curves display

Load- elongation, Elongation-time, Time-elongation, Stress-strain

Data display

Max. force, speed, sample information, strength(Kpa, Mpa, N/mm, N/mm2) etc

Safety features

E-Stop
Over-load protection
Upper and lower limit switches
Load sensor with automatic retreat
The table parameters is for the company Standard Model parameters, our haida equipment manufacturer support customization parameters

TM2101 software

The TM2101 software is designed purposely for computer controlled electronic universal testing machine, used for tension, compress, bend, shear, tearing and peel test. With the personal computer and interface plate, it could collect, save, process and print test result. Further it can calculate multiple parameters, .e. maximum force, yield strength, average peel force maximum deformation, yielding point and elastic modulus; this universal test equipment system is featured in curve process, multi-sensor support, image interface, flexible data process and powerful system function.

Trade Information
Each set protected with resin fiber and PP film, then put into Strong wooden case with operation man