UV Weathering Test Chamber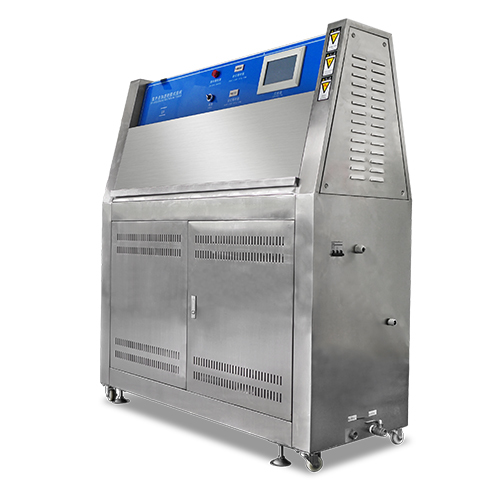 UV Weathering Test Chamber
Product Description
UV Weathering Test Chamber
The usage
UV weathering test chamber is equipped with a fluorescent UVA/UVB lamp which can simulate the UV spectra of sunlight,exposes materials to alternating cycles of UV light and moisture at controlled,elevated temperatures.It`s used to test types of damages include colour change,gloss loss,chalking,cracking,crazing,hazing,blistering,strength loss and oxidation.
Applications
Simulate the sun, rain spray and condensation resulting damage to test the materials by exposure to sunlight with moisture and temperature.
To get the results of damage after several days or weeks which is equal to expose to outside for a few months. The damages include fading, discoloration, brightness down, powder, crack, blur, brittle, strength decreases and oxidation.
Provide reference with testing data for improvement of existing materials, or to assess the impact of changes in product durability and other aspects.
Features
Different wavelengths of UV can be selected according to different test requirements.
The unique condensing function simulates the damp erosion of the outdoor.
Temperature can ba controlled at a fixed value and can be monitored.
The light intensity is optional,and selection of the selection of the irradiated intensity can get the accuracy and repeatability of the test results.
The main technical parameters
Item

Specification

Outside dimension

1300W x 500D x 1460Hmm

Chamber material

SUS#304 stainless steel

Temperature range

RT 70


Temperature fluctuation

2

Temperature control

PID SSR control

Humidity range:

95%RH

Controller

Programmable controller, LCD touch screen

Control mode

Balance temperature humidity control (BTHC)

Test cycle setting

Exposure, condensation and water spray test cycle is programmable

Lamp power

40W/Piece

Distance from sample to lamp

502mm

Centre distance between the lamp

70mm

Irradiance

0.45~0.8W/cm2 (optional)

UV lamps

Imported Atlas UV-A: 315-400nm (8pcs, 1600h lifetime)

Standard Specimen Size

75 x 290mm (24pcs) or 75x150mm (48pcs), max. thickness 5mm

Testing time

0- 999H, adjustable

Protection system

Overload short circuit protection
Over temperature protection
Water lacking protection
Earth leakage protection
Auto shut off protection
STANDARDS : ASTM G154,ISO4892-3.
Trade Information
30 Days

Each set protected with resin fiber and PP film, then put into Strong wooden case with operation manual and video inside.